As a healthcare organization, building trust with your patients is paramount to attracting new customers and retaining existing ones.

Providing accurate and timely information to your patients fosters a trusting relationship and allows you to effectively communicate new services, important health information, and more.
Whether you represent a single clinic, a large hospital chain, or something in between, Revel Media Group is here to assist you.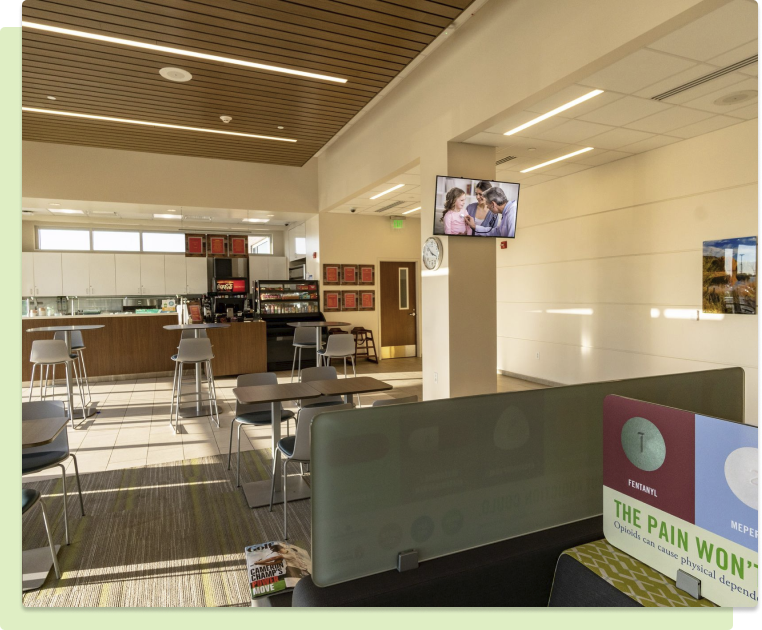 When you choose Revel as your digital signage partner, you gain access to a comprehensive solution that encompasses strategy, installation, content creation services, and ongoing technical support.
At Revel, we are dedicated to helping you deploy the perfect digital display solution for your clinic or hospital. We start by offering you a free consultation to understand your specific needs, provide tailored recommendations, and strategize a custom solution that aligns with your goals.
By partnering with us, you can enhance the patient experience, improve communication, and ultimately build stronger relationships with your patients. Let us guide you in leveraging the power of digital signage in healthcare.