As a financial institution, the lobby area plays a crucial role in maximizing the value per customer. While traditional methods involve filling this space with printed signs and banners, opting for a well-designed digital signage strategy offers a more efficient and cost-effective way to inform your consumers about sales, promotions, and other important messages.
We provide end-to-end support, from installation to content strategy and ongoing technical assistance. When you choose Revel as your partner, you gain an entire team dedicated to ensuring your success.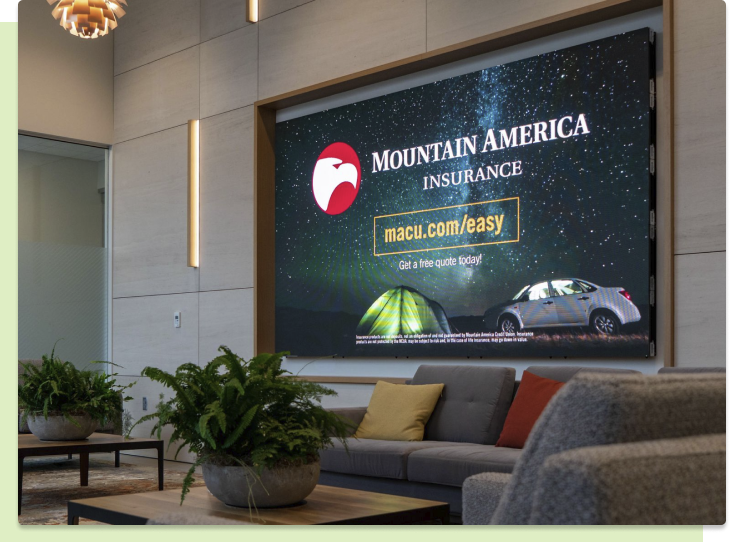 With our commitment to your bank or credit union's growth, Revel Media Group is here to assist you in deploying the perfect digital display solution.
At Revel Media Group, we specialize in helping you develop a comprehensive digital signage plan tailored to your specific needs. Our expertise allows us to strategically position digital signage displays in key areas such as inside teller stands, the entryway, waiting areas, and more. But our partnership doesn't stop there.
We offer a complimentary consultation to understand your requirements, provide recommendations, and strategize a custom solution that aligns with your goals.
Contact us today to discuss your next project.