Engaged employees are more productive, stay longer, and are generally happier and more likely to get things done. Digital displays gives you the power to engage and inform your employees with just a few clicks.
Engaging your employees is crucial to the success of your business.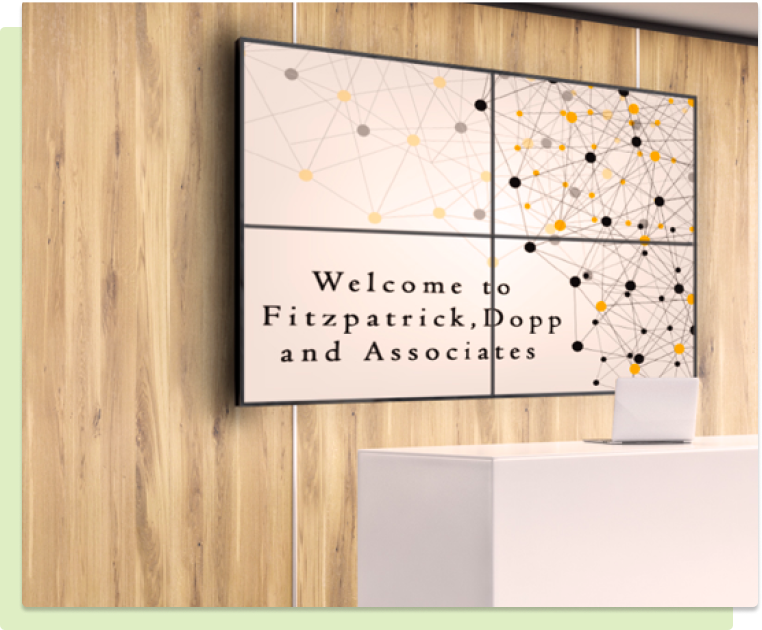 You can use digital signage to provide safety information, publicize goals, give top-performers a public pat on the back, share messages from the executive team, and much more. Digital displays installed in a break room, lobby, or other strategic places around the office create critical opportunities to spread important information.

The Revel team includes experts in strategy, installation, support, and content creation. By choosing us, you're choosing to have an entire team on your side. We'll guide you from start to finish and through the life of your solution.
We provide you with a free consultation to discover your needs, make recommendations, and strategize your custom solution.
Contact us today to discuss your next project.